RunYourPool.com offers pool management services for a small fee to pool commissioners. Run Your Pool participants are not charged. By agreeing to these terms of service, pool commissioners agree to either pay the full-service fee (after the free trial period) or have access to their pool restricted until RunYourPool.com receives full payment. All sales are final due to the costs we incur for server resources and payment processing.\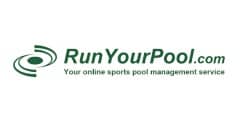 Pool commissioners are required to register on RunYourPool.com by selecting a type of pool, entering a pool name and password, and entering their name, email address, street address, city, state, country, and zip code. You will receive important pool information via email, so please provide a valid e-mail address. When joining a private pool, pool members will be required to enter similar information.
RunYourPool.com only keeps a user's name, email address, and other essential information (e.g., username) on file. A pool commissioner is responsible for adding and removing members, changing settings, setting up deadlines, and so forth.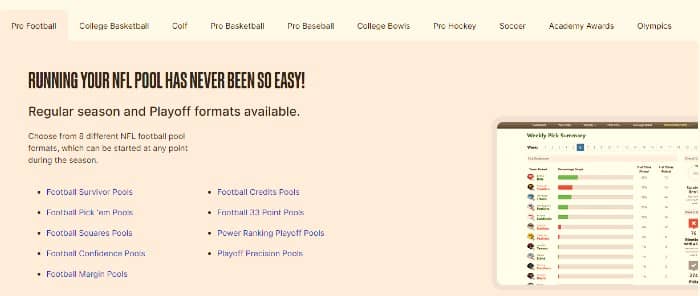 Almost anyone can sign up for the portal. However, members must create an account in order to use it. It is possible to create a new account if you don't already have one. Run Your Pool allows users to host private games such as pro football, basketball, golf, soccer, and hockey, as well as pool and prediction games.
Commissioners have the option of limiting entries to one per member or allowing multiple entries. When logging in or from their entries page, members have the option to create additional entries if their settings allow it. Running Your Pool should not require you to repeat the joining process. Pool Commissioners can modify picks up until your pool's specific deadline, which is determined when the pool is set up.