Run Your Pool is one of the leading pool hosting companies. Many sporting events are accessible on the site, such as NFL Football, NCAA Basketball, Golf, Baseball, College Football, NBA Basketball, NHL Hockey, and more. It cannot be used for gambling, wagering, or promoting gambling, or wagering.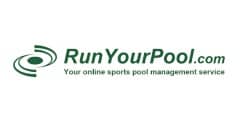 Logging in Run Your Pool with your username and password gives you access to your account. You do not need more than one account to access the site. You create a Pool Membership when you create or join a specific pool. It is possible to have as many Pool Memberships on your account as you'd like, and you can always view your memberships by going to My Pool Memberships.
Accessible Features On The RunYourPool Portal
You can track every game's progress. A scoreboard will show who you picked and what the pool-wide picks were, as well as which games and teams had the most impact on your results.
You can start and stop standings during any week of the season, including preseason, regular season, and playoffs. With this feature, you can practice during the preseason and keep separate standings for the playoffs.
Since you can use the existing pool, you don't need to create a new one every season. Pool settings and members are maintained from season to season, and you have various options for maintaining them.

When there is a possibility that you will want to reinstate a pool member at a later time, it is possible to deactivate them. Deactivated members are unable to access your pool to view standings, make picks, etc.
Unlike other pool management software, Run Your Pool updates game results and other reports automatically, so pool members are not required to do so.
When the pool is created, the pool commissioner sets the deadline for picking. Consequently, you can modify your picks right up until the deadline.